Top 10 Gifts For The Car Salesman In Your Life
February 19, 2020
Disclosure: This is a professional review blog. Bear in mind that some of the links in this post are affiliate links and if you go through them to make a purchase I will earn a commission. Keep in mind that I link these companies and their products because of their quality and not because of the commission I receive from your purchases. All of the products are tested thoroughly and high grades are received only by the best ones. I am an independent blogger and the reviews are done based on my own opinions.
As many of you know, I'm a car salesman during the day and a millionaire DJ during the nights, that's right, I don't sleep. It's not that I don't want to sleep, I just have no time for it, because I need to write articles like this one about the 10 best gifts for a salesman.
For this article, I went straight to the source, my wife. I told her I had an idea for an article but I was going to need her help. After she agreed, I asked her to make a list of all the presents she had given me since we started dating seven and a half years ago.
That same afternoon, she dropped by my office with the promised list, which had about 26 items on it, that's about 4 gifts a year she had given me, but there probably were many more we can't remember.
I then chose my favorite items from her list and made my own list which you can find below.
Note that, this post contains affiliate links and that every commission I get will go into a special dinner for my wife as a way to thank her for helping me out with the article.
I love my wife very much, she knows I do, and she also knows how much I love drinking at work, especially after closing a big deal. I got this gift from her after getting a big bonus in my second year at work and I've used it a couple of times a week ever since.
If your company allows it, here's the link to the product. If they don't allow it, please don't buy it, or buy it for your home office instead. If you're not sure whether they allow it or not better play it safe and don't buy it.
What would life be without coffee? Is it possible to exist in this universe (or computer simulation) as a human without coffee? Is coffee what makes this life worth living? Those are just a few of the questions I ponder during my coffee breaks at work.
When our coffee machine finally broke at home, after served us well for over 5 years, I mentioned Gwen how good coffee at work is, and that we should look into getting the same coffee machine we had there. The next day, I got a phone call from her saying she was out shopping with her friends and asking me what brand was the coffee machine we had at work.
The rest is history.
She says the place she bought it from is not in business anymore, but searched for it online and found the link to our coffee machine here. Of course, you don't need to buy it online, but it's always nice to read the reviews before heading to the shop to see the actual product, and imagine how it would look in our kitchen 🙂
8. An improvisation class
Because we used to love the show "Whose line is it anyway?" she thought it would be fun if we signed up to an improvisation class for couples they were starting at our local community center.
It was a free class and it only lasted for a few months but it sure was fun.
As every salesman knows, even though we have our sales pitches and scripts, a big part of our job involves improvising, so besides being great for work, it was an amazing bonding experience for us as a couple, as it's said that laughing together is one of the things that work best to strengthen our relationships.
"It's all about the cues" our improv teacher used to say, and even now, I occasionally find myself repeating "pay attention to the clues" when I'm in the middle of a conversation with a customer or colleague.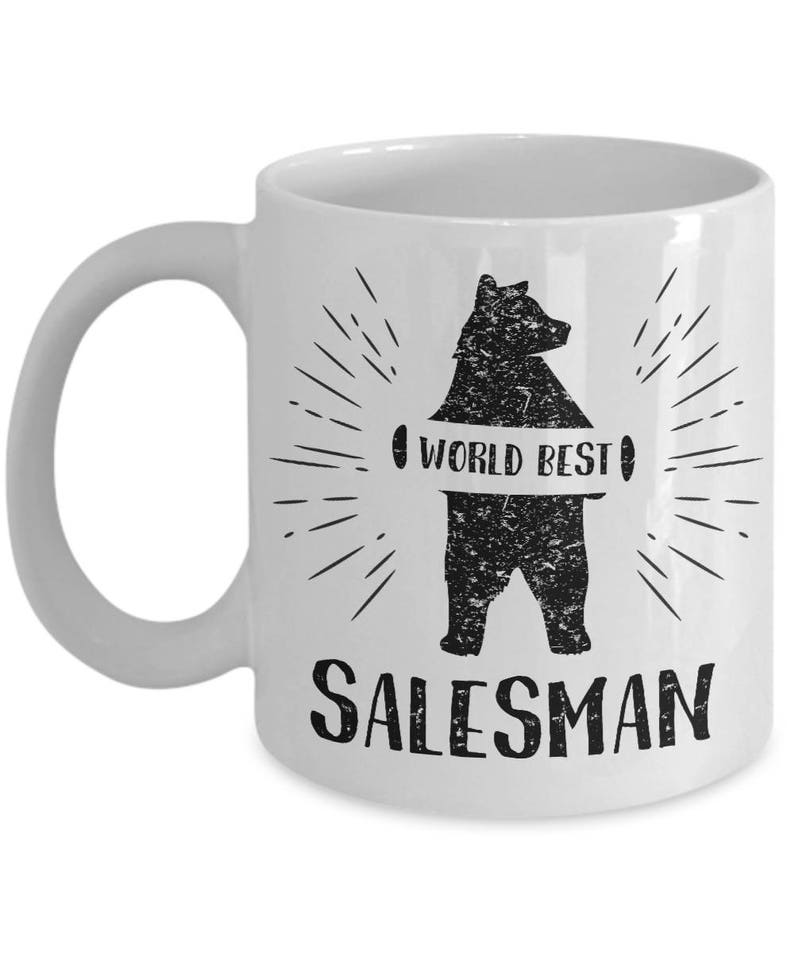 In order to be able to sell cars, you need to love cars. I honestly think there's no way you could fake it 40 hours a week, 160 hours a month for the rest of your life.
To be successful in this business you need to love people and you need to love cars. And nothing says "I love cars" like having a replica of your favorite car displayed somewhere in your office. If it's on your desk it even makes for a great ice breaker to ask your clients if they know what car is it or telling them a brief story about how that was your first car ever and how one never forgets their first love.
My all-time favorite car is the Maisto Toy 1971 Datsun 240z and Gwen knew it, that's why she got me this little beast for my 24th birthday.
Nothing says I love you like 5 Lbs of Bada Bing Bada Boom fancy Belgian chocolate.
Gwen gave me this one after I let her in on a little trade secret known as "the chocolate effect".
Believe it or not, chocolate alone has helped me close at least a dozen deals. All I do is offer the most delicious chocolate on the market to your prospect customers and the deal is halfway done. Here's my favorite one.
As many of you know, I started my career working for Volkswagen. There were fun times. I can still remember that excitement of the first week at work when you're trying to make a good impression and be the best that you can be.
When Gwen found out I had gotten the job, we wend out to celebrate by having a romantic dinner at a very modest Japanese restaurant and this was her gift for me. If you don't want to click the link let me tell you it's a Volkswagen tie. Because Volkswagen means "the car of the people" and I'm definitely a people's person, this was obviously the perfect gift for me and even though I don't work there anymore, I still wear this tie occasionally and it works wonders as a conversation starter.
Sunglasses protect our eyes from UV rays and blue light. They also make you look cool, especially in summer.
I had forgotten mines at a coffee shop we went to and that's why she gave me this new pair from a brand I wasn't familiar with before called Costa Del Mar. Here's the link.
A pen? Really? Yes! Absolutely. Pens (just like underwear) are the kind of items you give for granted until you get a new one. Gwen gave it to me as an anniversary present last year and I just fell in love with it from day one.
Besides being absolutely gorgeous, it feels so smooth and comfortable in my hand that sometimes I find myself holding it just to get that extra confidence boost we all need sometimes. Oh, and by the way, this is probably the only item on this list I've had on me every single day at work during the last 3 years. For more info check out this link.
Gwen said she saw this one and just had to buy it for me.
I must admit I have used the phrase on it a few times myself. Not on customers so much as with friends. "Life's too short, buy the car" could apply to anything in life. For as much as I love watching some little numbers in my bank statement, I must admit I enjoy it way more when those little numbers take the shape of something I can actually touch (or drink) and enjoy.
It's also a great morale boost, as it's much easier to deal with rejection in sales when we remind ourselves how short our lives really are and how we should be making the best of each day because it could be our last one.
For me, when I'm questioning whether to buy something I like or not, I remind myself of how many people die every day with thousands of dollars in their bank account they never had the chance to enjoy because they thought there would be time to enjoy it later and now it was the time to work hard.
"Life's too short, buy the car" is not just a funny quote on a t-shirt, it's a philosophy worth living for.
1. Holidays
I love my job, I really do. I love meeting new people, I love being helping them and I love the rush of a closing deal. With that being said, I must admit it can be quite a stressful job as well. The stress is totally worth it, but it is stress nonetheless. That's why the number one gift for a car salesman is the gift of peace, at least for a few weeks every year.
The gift of no internet, no phone calls, and no clients.
That was the most memorable gift I have ever gotten from my wife. It was a 2 weeks holiday for just the two of us. After finding a lovely Airbnb house by the lake and booking it, she had specially arranged it so that there would be no wifi while we were there and called it "our no-technology getaway".

It worked wonders and those 2 weeks off-the-grid were the reason I was able to close a huge six figures deal when I came back. I was revitalized, stress-free and my clients could feel it thus making them more comfortable to do business with me
Bonus gift: Beer!
Full disclosure: This wasn't a gift from my wife but from a client of mine.
Even though this happened a few years ago, it really feels like it was yesterday. I had gone above and beyond to help a customer even after we were supposed to close the dealership to make extra-sure he was 100% satisfied with his new car and there were no further questions. The next day, he showed up at my office with a 6 pack of imported beer and told me it was his way of saying thanks for the patience I had had with him the night before. That's the kind of small things that make me feel like I'm really helping people and making a difference in the world.
Bonus gift 2: Perfect GMB reviews
Beer is awesome, but l must admit what really makes my day is getting a detailed review on Google My Business about how I helped someone find the perfect car. Good reviews are the second best gift to receive as a car salesman. Needles to say, the first one is referrals 😀
And here are some FAQs about gifts for you to read while you drink a cold beer:
What is the best gift for a man?
The Dopp Kit. Courtesy. The Iconics Collection. Mirror. Mariner Oxford. The Carry on Cocktail Kit. Series 9 Electric Shaver with Clean & Charge System. Men's NDG Sunglasses. Radiate Portable Campfire.
What are gift items?
A gift or a present is an item given to someone without the expectation of payment or anything in return. An item is not a gift if that item is already owned by the one to whom it is given.
What are sentimental gifts?
Sentimental gift ideas with lasting meaning. That's why sentimental gifts are so special. They allow the gift receiver to tap into a special place of nostalgia that holds such unique meaning.
What do you buy someone with no hobbies?
Pajamas, slippers or a throw blanket. Gourmet food or snack gift baskets. Beach towels. An adult coloring book and colored pencils. A hamburger USB drive. Flowers. A power bank.
Why do we give presents at Christmas?
Christmas Presents. One of the main reasons we have the custom of giving and receiving presents at Christmas, is to remind us of the presents given to Jesus by the Wise Men: Frankincense, Gold and Myrrh. Gold: is associated with Kings and Christians believe that Jesus is the King of Kings.
What day is Christmas on this year?
Christmas or Christmas Day is an annual commemoration of the birth of Jesus Christ, celebrated generally on December 25 (or in the evening of December 24, Christmas Eve, in some countries) as a religious and cultural holiday by billions of people around the world.
How can I make him feel special?
Compliment him. It's rare for a guy to receive genuine compliments. Appreciate him. Don't reject him. Support him. Give him space. Show him he is a priority. Give him long hugs. Listen to him.
What is the romantic gift for boyfriend?
Sexy Mug. Uncommon Date Ideas Book. Customized Star Map. Cute Pillow Cases. Personalized Gift. Sexy Notepad. I Love You Collar Stays. Kissing Mug.
What are personal gifts?
Personalized gifts are a great way to let someone special know you're thinking about them. Custom books, prints, embroidered pillows, jewelry, and more can be personalized with important dates, custom engravings, inscriptions, and intimate messages.
What are the types of gifts?
Outright Gifts. Cash. Write a check or use your credit card. Life Income Gifts. Charitable Gift Annuity. Donate cash or securities in exchange for fixed annuity payments. Revocable Gifts. Bequest—A Gift Made Through Your Will. Other Gifts. Donor Advised Fund.
What are small gifts called?
0. A small gift given to a guest speaker or other volunteer can be called an honorarium.
What gifts can you give your best friend?
These Sloth Picture Hangers. Amazon. A Fun Elephant Coffee Mug. Amazon. A Pink Himalayan Salt Lamp. Amazon. A Fun Outdoor Wine Table. Amazon. An LED Lamp And Bluetooth Speaker. Amazon. A Wearable Accessory For Perfect Manicures. Amazon. An Emoji Cap. Amazon. A CraveBox Full Of Fun Snacks. Amazon.
What's a good gift for a group of friends?
Deborah Lippmann 5 Piece Nail Lacquer Gift Set, $45, Revolve. Bottle Opener Ring , $2, Amazon. Candy Mix-Tape, $30, Sweet Saba. Latitude Longitude Bracelet, $19, Etsy. Dot Monogram Flameless Candle, $22, Nordstrom. You Can't Sit With Us Tank Top, $12, Etsy. I Attend Brunch Every Sunday Mug, $16, Nylon.
What is a sentimental person?
Call a person sentimental if he or she is led more by emotions than by reason. If you have a sentimental attachment to a favorite stuffed animal, you'll probably even bring it to college with you. Sentimental describes a person who relies on emotions more than reason, or a novel or film that is overly emotional.
Who started Xmas?
The first recorded date of Christmas being celebrated on December 25th was in 336, during the time of the Roman Emperor Constantine (he was the first Christian Roman Emperor).
What is the first gift of Christmas?
The First Gift of Christmas. The first gift of Christmas is a present Santa Claus gives annually on Christmas Eve.
Why is Santa Claus associated with Christmas?
The legend of Santa Claus can be traced back hundreds of years to a monk named St. Nicholas. It is believed that Nicholas was born sometime around 280 A.D. in Patara, near Myra in modern-day Turkey. Much admired for his piety and kindness, St. Nicholas became the subject of many legends.
What is the best gift for your best friend?
The Perfectionist Cutting Board. Selfie Phone Case. Travel Wallet Set. Stainless Steel Water Bottle. Yoga Kit. Photo Book. Leather Bracelet. Reusable Produce Bags.
How many Fridays are there until Christmas?
Ok, Ok, there's 12 Saturdays until Christmas (But I still like Fridays better, so there!) Oh, sure, give me a tough question! Let's see, 100 days before Christmas is (subtract 100 from December, carry the 2…) September 16th! Ha!
What is the symbol of Christmas?
The white on the candy cane represents the purity of Jesus, and the red stripes symbolize the blood He shed for us. The Christmas star represents the first star of Bethlehem that shone on the night Jesus was born. It also symbolizes the Christ is the light of the world and is a shining hope to all mankind.
How do I spoil my boyfriend on a budget?
Cook a Meal. Write a Love Letter. Pick Up an Extra Household Chore. Have a "No Nagging" Day. Let Him or Her Sleep In. Treat to Breakfast or Lunch. Spa Service. Send a Text During the Day.
How do I spoil my boyfriend?
Rub His Feet. Tickets to Ballgame or Event. Cook His Favorite Meal. Make His Favorite Drink. Make Homemade Bread. Let Him Grill. Give Him a Day to Himself. King for the Day.
How can u make ur bf happy?
Compliment him. Tell him you appreciate him. Display your affections. Give him your attention.
What is the most romantic saying?
"You are the strongest, greatest man/woman I know." "You make me the happiest person alive." "There isn't anyone else who could do a better job of raising our children than you." "I love everything there is to love about you."
How can you make a guy chase you?
Make him want you by playing his game. You don't have to manipulate to get what you want. Be just a little bit mysterious. Be yourself and he'll want you even more. Your independence is a turn-on for him. Be so fabulous that he wants you even more! Be happy on your own, and he will chase you.
What is the sweetest thing you can say to your boyfriend?
I want to spend my forever with you. Moreover, I wish I could go back in time so I could meet you sooner and spend even more time with you. I fall in love with you every time you smile. I just don't know how you can listen to me so patiently, even when I'm complaining so much about everything in my life.
What is the best gift for boyfriend?
Gift Hampers. Personalised Gifts: On your anniversary or Valentine's Day, a personalised gift would be the best choice. Flowers. Nothing can express love and romance better than flowers. Cakes. Plants. Perfumes. Watches. Wallet and Belt.
How can I be romantic to my boyfriend?
Hide a love note in his wallet. Send a sweet text message for no reason at all. Send a sexy text message for a very good reason. Invite him on a date for a change. Let him talk without interrupting. Cook his favorite dinner.
What are things you can customize?
Mix Your Own Chocolate Bar. Custom Dress Shirts. Custom Jewelry. Customized Jerky. Custom Handbags. Customized Women's Shoes. Create-Your-Own Pet Food.
What does giving a gift mean?
A gift or a present is an item given to someone without the expectation of payment or anything in return. An item is not a gift if that item is already owned by the one to whom it is given. Although gift-giving might involve an expectation of reciprocity, a gift is meant to be free.
Why personalized gifts are so popular?
One of the main reasons why anyone would love to choose a personalized gift is to allow that personal connection to shine through. A personalized product allows people to materialize their relationships and share a special connection with that someone you cherish.
What makes a gift special?
Gift items that are personalised are more special because they carry an identity of the recipient along with them. Taking into consideration the recipient's current situation and need, giving an appropriate gift is what makes it unique.
What is the difference between presents and gifts?
Gift and present mean essentially the same thing. A gift is something more general and might not be a physical item wrapped and presented at an occasion. A present is usually something given to someone on a special occasion or at a special event.
Why are gifts given?
Giving gifts is an important part of human interaction. It defines our relationships and strengthens (or weakens) bonds with friends, family and lovers. A gift is a symbol for the perceived value of the relationship and thus, inevitably, creates a debt of some kind. A debt that has to be repaid.
What is the synonym of gifts?
gift, faculty, aptitude, bent, talent, genius, knack mean a special ability for doing something. gift often implies special favor by God or nature.
How do I give a surprise gift?
Create A Treasure Hunt. Pack The Gift In A Prank Box. 3. Make The Surprise Gift Reveal A Magical Moment. Surprise Them With A Clue. Plan A Day Of Gifts. Surprise Them With Tickets To An Event. Drive Them To A Surprise Event.
What is the synonym of present?
SYNONYMS. hand over, give, give out, dispense, hand out, confer, bestow, award, grant, donate, gift, accord, extend, entrust, furnish.
What are cheap gifts for friends?
Macarons. Small Luxury Gift Box, $18, MacaronCafe.com. Wine Mug. "Probably Wine" Mug, $15, Amazon. Coloring Book. Enchanted Forest Coloring Book, $12, Amazon. Scarf. Photo Clip String Set. Travel Mug. Literary Candles. Sticky Note Set.
How do you pamper your best friend?
SURPRISE HER. FUN DAY AT SPA. LEARN SOMETHING NEW TOGETHER. HOMEMADE GIFTS. SING IT OFF. GIRLS' NIGHT IN. SEND SOME LOVE.
What do you get your girlfriend for her birthday?
A trippy Collage. You can probably buy many materialistic gifts but this one is and will be always special to her. Skin care set. Vouchers for spa and saloon. Romantic gifts. She loves to smell good. Handmade gift. Yearly fitness subscription. Diamonds are forever.
What do you get a coworker?
Healthy Muffins. Source: Mel's Kitchen Cafe. Washi Tape Candle. Source: Sunny with a Chance of Sprinkles. Mason Jar Garden. Colorful Business Card Holder. Apple Cider Mix. Chocolate Covered Strawberries. Bottle Cap Magnets. Homemade Milk Candles.
What gift can I give to my teacher?
The pencil sharpener that all the teachers are talking about. Everyone loves a good book. Personalized pencils. Gift cards. Their go-to grading tool, but better. A bottle of nice wine. A new lanyard. School supplies.
What Christmas presents to get for friends?
1 Custom Best Friend Portrait. Etsy. 2 Amethyst Crystal Air Plant. Etsy. 3 Personalized Leather Tray. 4 'Very Big Hug' Throw Blanket. 5 Personalized Cocktail Set. 6 'I'll Write, I Promise' Tray. 7 Tiled Margot Monogram Mug. 8 'You Got This' Stamped Coffee Spoon.
What is the synonym of sentimental?
sentimental. emotional, romantic, romantical, dreamy, idealistic, visionary, mawkish, maudlin, bathetic, artificial, sickish, unrealistic, susceptible, silly, overemotional, affected, simpering, languishing, artificial, insincere, overacted, schoolgirlish, sappy*, gushy*, mushy*, tear-jerking*, corny*.
Is sentimentality a bad thing?
But there can be a sharp downside to sentimentality. It is not always as tied with goodness and warmth as many think. Indeed, sentimentality can be dangerous to our health, well-being and collective future. But sentimentality also arises in creepy people, including demagogues, oligarchs and murderers.
What is the difference between emotional and sentimental?
Sentiment and emotion are the terms which are used interchangeably but actually they are different. Emotion is a complex psychological state such as fear,anger, happiness etc whereas Sentiment is the mental attitude produced by feelings. Emotions are raw while sentiments are organized.
Why is it called Xmas?
Xmas (also X-mas) is a common abbreviation of the word Christmas. The "X" comes from the Greek letter Chi, which is the first letter of the Greek word Christós (Χριστός), which became Christ in English. The suffix -mas is from the Latin-derived Old English word for Mass.
Is Xmas a pagan holiday?
Much of the world has been taught that the holiday marks the birth of the Christian savior, Jesus Christ, but that's simply wrong. The two most notable pagan winter holidays were Germanic Yule and Roman Saturnalia. Christian missionaries gave these holidays a makeover and they are now known to us as Christmas.
Why is Christmas abbreviated Xmas?
The word Christmas comes from the combination of the words 'Christ' and 'mass.' Chi (or X) is the first letter in the Greek word for Christ. In the early days of the Christian church, Christians used the letter X as a secret symbol to indicate their membership in the church to others.
What color was the bell in Polar Express?
Not to be confused with the song, Silver Bells. "This bell is a wonder symbol of the spirit of Christmas as am I." — Santa Claus after giving Hero Boy the silver bell. The silver bell is a gift Hero Boy receives as the first gift of Christmas.
What was the first Christmas gift in Polar Express?
The boy is handpicked by Santa to receive the first gift of Christmas. Realizing that he could choose anything in the world, the boy asks for a bell from one of the reindeer's harnesses.
How old is Mrs Santa?
The short answer is that Mrs. Claus is 1,137 years old. (But don't tell her I told you, because then I won't get any more of her divine mince pies for a month!) The longer answer is that Mrs. Claus is just 1,137 years, 9 months, 1 day, 18 hours and 49 minutes old!
Why does Santa wear red?
Why does Santa wear red? The legend goes that Santa's suit is red because of a hugely successful advertising campaign for Coca-Cola that featured a big Father Christmas wearing red robes with a white trim, the soft drink's colours. But the red and white actually derive from the colours of Saint Nicholas.
What does Santa mean in English?
noun. Santa is short for Santa Claus, or Spanish for a female saint. An example of Santa is the person to whom you might write a wish list for Christmas. An example of Santa is Santa Fe, meaning Saint Faith.
What is the best gift for school students?
Free Bookmarks. WeAreTeachers has so many great bookmarks you can save and print for free. Microwave Popcorn. SOURCE: Craft-O-Maniac. Holiday Crayons. Homemade Play-Dough. Miniature Calm-Down Jars. Snowman Soup. Personalized Water Bottles. Snow Slime.
What is pre birthday celebration?
Pre-celebration definition, an act of celebrating. See more. This took the character of a pre-celebration of my eightieth birthday, and was highly honorific. I have every intention of celebrating mine from the midnight to midnight.
How can I surprise my best friend on her birthday?
Write a note to the person. Make the person a birthday breakfast. Fill their space with balloons. Make a birthday in a can. Bake them a cake. Collect letters from their loved ones. Decorate their usual places in a theme. Decorate the person's locker.
What should I gift to my best friend?
These Sloth Picture Hangers. Amazon. A Fun Elephant Coffee Mug. Amazon. A Pink Himalayan Salt Lamp. Amazon. A Fun Outdoor Wine Table. Amazon. An LED Lamp And Bluetooth Speaker. Amazon. A Wearable Accessory For Perfect Manicures. Amazon. An Emoji Cap. Amazon. A CraveBox Full Of Fun Snacks. Amazon.
What gift should I give to my best friend?
gifts for female best friend : There are lot's of things, you can give to your best friend. She is your best friend, so her gift should be very special. You should give her something which can really touch her heart.
How many hours is it till Christmas?
If you would like to know how many sleeps there are left until Christmas then all you need to do is add 1 to the number of days. For example if there is 0 days and 11 hours left until Christmas then that would be 1 sleep. Or if there are 25 days and 2 hours that would be 26 sleeps left until Christmas.
How many is it till Christmas?
How Many Sleeps 'til Christmas? There are 94 sleeps (or 93 days, 7 hours, 59 minutes, 54 seconds) until Christmas Day on Glasses Island. That's December 25, 2019!
How many months are there until Christmas?
There are currently 6 months until Christmas Day 2019. You can now find out how many months there are until Christmas Day 2019, whatever day of the month it is! Use our Months Until Christmas Day Countdown to work out how many months are left until midnight Christmas Day!
Is Blue A Christmas Color?
Blue. The color blue is often associated with Mary, the mother of Jesus.
What is the meaning of Christmas decorations?
Christmas Tree Decorations can be what you want to make of them, understated or lavish, however, each item carries religious symbolism! The Evergreen tree is of course a symbol of everlasting life and light; blue and white represent snow and winter and red the blood of Jesus the Saviour.
What is the real meaning of the Christmas tree?
The evergreen fir tree has traditionally been used to celebrate winter festivals (pagan and Christian) for thousands of years. Pagans used branches of it to decorate their homes during the winter solstice, as it made them think of the spring to come. Christians use it as a sign of everlasting life with God.
Why 2020 is not a leap year?
Hence, according to the rules set forth in the Gregorian calendar leap years have occurred or will occur during the following years: Bottom line: 2019 isn't a leap year, because it isn't evenly divisible by 4. The next leap day will be added to the calendar on February 29, 2020.
What do Americans eat on Christmas Day?
Traditional Christmas dinner features turkey with stuffing, mashed potatoes, gravy, cranberry sauce, and vegetables such as carrots, turnip, parsnips, etc. Other types of poultry, roast beef, or ham are also used. For dessert, pumpkin or apple pie, raisin pudding, Christmas pudding, or fruitcake are the staple.
How can I surprise my BF randomly?
Arrange A Treasure Hunt For Him. Change Their Alarm To Something Personal. Write Little Notes On The Mirror. Tidy Up His Apartment. Buy Him Tickets To His Favorite Event. Put A Note In His Lunch Box. Give Him A Professional Massage. Plan A Surprise Date Night.
How do you spoil someone with no money?
Give him a back massage. Cook him his favorite meal. Ask him what you can do for him. Kiss him goodbye and greet him when he gets home. Let him pick what you do this weekend. Give him a break from the kids.
How do you spoil your man?
Rub His Feet. Tickets to Ballgame or Event. Cook His Favorite Meal. Make His Favorite Drink. Make Homemade Bread. Let Him Grill. Give Him a Day to Himself. King for the Day.
What are some spontaneous things to do with your boyfriend?
Apple Picking. Fire Pit Date Night. Go Off the Grid. Craft and Cocktail Night. Explore a New City. Volunteer. Seasonal Cycling and Sips. Zipline Through a Colorful Tree Collage.
How can I make my BF miss me?
Don't always be available for him. Hang out with your friends. Highlight the fun arts of your life using social media. Wait for some time before returning his texts and calls. Find a signature scent that will remind him of you. Cook a delicious meal for him. Go on a weekend getaway without him.
How can I impress my boyfriend at school?
Be yourself. Be confident in who you are. Do nice things for the boy you like. Find out some of the things he likes and surprise him. Get involved in some of the same school activities. Get to know his friends. Dress nicely to impress your crush.
How do you kiss a guy?
Prepare yourself beforehand. Let him know your intentions. Start softly, and go slowly. Switch things up. Use your teeth. Change your head position. Let him kiss you. Kiss him in other places besides his lips.
What is real love like?
True love can also be defined as you how you act in a relationship with someone. True love is about meeting each other's expectations and loving each other with trust, acceptance, and support. True love is about treating someone with the kind of respect that they deserve because you view them in a loving manner.
How do you know a woman cares for you?
Talk respectfully. Don't make her feel like she is less important. Listen to her. Compliment her. Try to show interest in things she enjoys. Consider her opinion before making a decision. Be forgiving. Plan a small trip. Set goals together.
What do you say to someone you love so much?
"I'm more in love with you today than I was yesterday" "You make my problems disappear" "You just make me laugh like nobody else" "My heart still races when I see you" "I love your body, babe" A "thinking of you" text. "You look better today than the day we met" I love watching you _____
How can I say sorry to my boyfriend?
Know your fault. You must first recognize and realize your fault and start from there. Talk to him. Ask him if he can lend an ear for your explanation. Apologize. Say I Love you. Give him some time and space to mull over the situation. Don't forget that we're just human.
What can I say to my boyfriend to make his day?
You are so cute when you smile. I'm thankful for you. I miss your cute smile. I appreciate you. My life is music, my love is colorful and every day is fruitful….all because of you my love.
How can I celebrate my boyfriend birthday?
Take your boyfriend out to dinner. Throw your boyfriend a fun party with a theme. Try an interesting new activity with your boyfriend or in a group. Bake or buy a really good cake. Pamper your boyfriend with massages and a relaxing day. Be spontaneous and have fun like you're kids again.
What do you get the man who has everything for Christmas?
Jedi Bath Robe. This is the gift you are looking for. Garage Gas Pump. With this wonderful contraption there's no more lugging around that giant gas can. What If? Gold USB Cufflinks (Also available in silver) 'Dogs on Bikes' Shirts. Exploding Kittens Card Game. Barbecue Briefcase. Beer Brewing Kit.
What is a good gift for sound?
Headphones. Record player. Concert tickets. Speakers. Audiobooks. Leave a thoughtful voicemail. Portable music player. Sleep noise machine.
How do you romance a man deeply?
Take Him Away. Make him fall in love with you (again!) by going somewhere far away from everything he's comfortable with, like his bros and his Xbox. Just Go for It. Make It a Good Morning. Get Pretty for Him. Let Him Go. Leave Him a Little Love Note. Cook for Him. Have a Date Night.
How can I surprise my man in bed?
Initiate sex. I'm just saying — because with some couples, it's always the guy who gets things started. Go bottomless at home. Give him a blow job first thing in the morning. Start middle-of-the-night sex. Have silent sex. More From The Stir: 7 Beginner Sex Toys for Your First Time. Wear costumes. One little ice cube.
How can I be super romantic?
Wax nostalgic. Don't overshare. Go on dates. Exchange just-because gifts or treats. Engage in random PDA. Write love notes. Brag about your partner in public.
What is the difference between personalization and customization?
The difference between personalization and customization lies with who is making the changes. Users customize products or services to fit their own needs. Great companies personalize their products, services and communications for a user. Personalization is achieved through customer data and predictive technology.
Is it Personalised or personalized?
If you're in a Commonwealth country, then it's probably personalise, if you're in the US, it's personalize. This is related to etymology. All of these words are of both French and Latin origin, with the US preferring Latin and the UK preferring French spellings. There are several variants in English spelling.
What is Amazon custom?
Amazon Custom is a store on Amazon.com, where shoppers go to customize your products with their text, images/logos or from a list of options that you provide. Custom products are cross-listed in our store as well as in your specified department.
Is it rude to refuse a gift?
Yes, it's generally considered quite rude — and, an even worse offense in America, quite awkward — to decline a gift. In general, yes, it is rude to decline a gift in America, and around the world. If you don't like the gift, it is better to smile politely and accept it anyway.
Do you ever take a gift when you visit someone?
In some parts of the country, a hostess gift is considered obligatory, while in other places a gift is brought only on special occasions. If it's the first time you're visiting someone's home, then it's a very nice gesture to bring a small gift.
How important are gifts in your life?
The importance of gift-giving in a relationship. Gifts have always been an important part in developing healthy, loving relationships. Apart from being just a simple gesture of appreciation towards your partners, giving the right gifts can show just how much you care for, and understand them.
Why do people like personalized gifts?
One of the main reasons why anyone would love to choose a personalized gift is to allow that personal connection to shine through. A personalized product allows people to materialize their relationships and share a special connection with that someone you cherish.
What is personalized gift?
Personalized gifts in the traditional sense are gift items that carry either person's full name, first name, surname, monogram or initials on them. Nowadays, the global marketplace offers numerous other ways of personalizing gifts, utilizing photos, logos, unique designs and even hand and foot prints.
How do you pick a meaningful gift?
Listen up. While you may think it is a great idea to surprise someone on your holiday list by giving them something you think is a meaningful gift, it is best just to get them exactly what they have told you. Size doesn't matter. Keep it open. Create an experience.
How do I make a gift more personal?
Connect your gift to their hobbies and interests. Literally personalize your gift. Center your gift around a shared memory. Create an experience. Put together a gift basket that gives them all the feels. Donate to a charitable cause in their name. Handcraft your own DIY gift. Find a super-niche gift card or Club.
Why handmade gifts are special?
So if you're looking or something special and not only unique but one of a kind, then you might want to think about giving a handmade gift instead of purchasing something from the store. The purpose of giving handmade gifts is to give something that is personal and individual to the person receiving the gift.
What makes a gift meaningful?
A meaningful gift is one that the recipient will cherish — not just in the moment that they get it, but for the rest of their lives. Ideally, it's a permanent reminder of your love and gratitude for their presence in your life. Gifts with meaning are more than things.
What are the different types of gifts?
Printed T Shirts: A great gift idea that is useful and cool is the printed t shirt. Woven Robe Set: Soft Toys: Matching Key Chains: Decorated Bed: Music Frame: Wallet Insert: Personalized Apron:
What is the purpose of a gift?
On a basic level, we give gifts because we're supposed to. On certain occasions — birthdays, anniversaries, dinner parties, the end of the year — it's customary. Underlying that custom is an important purpose: appreciation.